Technology Integration Done Differently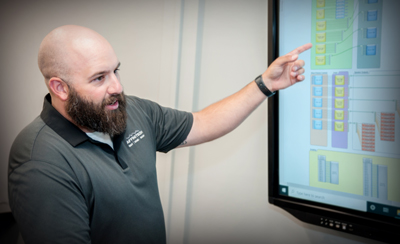 What makes Affinitech so different from other technology integrators? Where do we begin? For one thing, we take a unique approach to every single project. From commercial security systems, to professional audio/video systems, to digital signage displays, our big-picture solution-minded vision sets us apart. To us, it's about more than providing the latest and greatest technology. It's about designing smart, elegant, reliable technology solutions that improve the way you work, enhance the customer experience, and take your business to the next level.
That's why we start every project with our most sophisticated piece of technology—our ears. As problem-solvers first and foremost, we listen closely to your needs and dig deep to understand your challenges and goals. Only then do we apply our expertise and state-of-the-art technology to develop the perfect custom solution for you. This unique ability to create innovative, user-friendly, and practical solutions is where we really shine.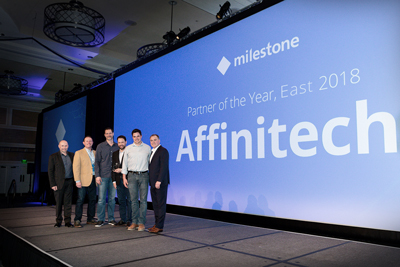 And it's not just our customers who take notice. Our technology expertise and excellence has been recognized with awards from leading industry manufacturers. Recent awards include the Milestone Partner of the Year (2018), and Open Options Partner of the Year (2018).
Smart, Practical Solutions from Beginning to End
At Affinitech, we operationalize technology. Which is basically a fancy way of saying that we focus on technology as a means, not an end. So instead of supplying you with a bunch of flashy equipment just because it looks impressive, we use our years of tech expertise to design practical, comprehensive solutions that enhance your business or organization. Solutions that make environments safer, engage audiences, create more excitement, and build your brand. Solutions that make your life easier and maximize the return on your investment.
What's more, we handle everything from start to finish. From consultation and design, to fast, efficient installation, to ongoing maintenance and support, we're with you every step of the way—listening to your needs, answering your questions, and making sure your system is operating at its peak for years to come. Because when you work with us, you've got a technology partner long-term—a team of experts at your disposal, working hard to help you succeed.
A Team Approach to Technology
Our highly-trained specialists work together to streamline the process and ensure your expectations are exceeded. With experience across a wide range of key disciplines, our team members have extensive backgrounds in architecture, audio engineering, mechanical design, electrical installation, and technical support. Here's a breakdown of our teams and what they do: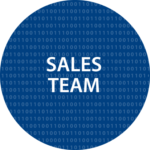 Our sales staff has a laser-like ability to identify needs that drive business solutions. Exceptionally dedicated and responsive, they're ready to serve you from beginning to end, and even after installation.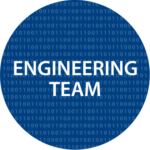 Our engineers are highly qualified in A/V, commercial security systems, CCTV security camera systems, access control, networking, and digital signage. They're passionate about creating value through technology and optimizing designs for your business. They continually push the envelope, always searching for new and better ways to improve the cost and efficiency of our technology solutions.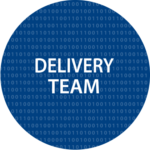 Our delivery team excels in managing complex technical projects and can adjust immediately to changing situations without needing to re-engineer. These leaders are your single point of contact and provide ongoing communication and transparency so your commercial security system, access control, audio visual, or digital signage project is completed on time, as promised.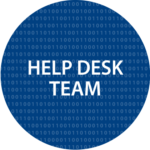 When it comes to helpful, responsive answers and service, no other help desk team compares to ours. Smart, knowledgeable, and available 24/7, they'll help you keep your technology up and running.